By: Trent Condon
Last year the CIML's run of 5 straight state championships was ended as Cedar Rapids Prairie brought home the hardware. As always, it looks to be another outstanding year across the league. Today we look at the Iowa Division with predictions on where each team will finish.
 #1 Johnston (29-10 Last season, Lost to Waukee 4-3 in State Tournament) 
Injuries derailed pitcher Jack Dreyer a year ago, limiting him to just 3 starts. With a healthy Dreyer, a Iowa baseball commit, the Dragons are one of the favorites to bring home to the 2017 4A title. Sophomore Peyton Williams has already committed to the Hawkeyes as well and put up monster numbers last year as a freshman, hitting .365 with 26 RBI. Also back for the Dragons are Derek Hackman (.344, 1 HR, 26 RBI), Drew Beazley (.296, 26 RBI, 7 SB) and Andrew Nord (.307, 1 HR, 20 RBI, 10 SB). The pitching staff will be deep with Dreyer, Andrew Zimmerman, a South Dakota State commit, Drew Beazley and Nathan Buckallew. Head Coach Michael Barta has another state title contender on his hands.
 Dragon lefty Jack Dreyer
#2 Dowling Catholic (30-11 Last season, lost to Ottumwa in Substate 3-2) 
Head Coach Mark Roering might have his best team in his tenure at Dowling Catholic. The Maroons welcome back 6 starters including Ben Probst, who recently changed his college commitment from Nebraska to Iowa. Probst struck out 45 batters last year in 44 innings and opponents his .192 against him. The offense will be lead by SS Sam Olson (.331, 17 RBI), RF Peyton Krugler (.342, 1 HR, 31 RBI), C Lyle Fini (.322, 2 HR, 17 RBI), LF Rob McCargar (.292, 2 HR, 21 RBI) and Cole Coffin (.369, 9 RBI, 6 SB). Plenty of arms will be available to Roering along with Probst including Colin Lacey (4-0, 2.54, 44K) Mitch Goff,  Luke Yacinich and Cody Veach. Another title contender from the Iowa division.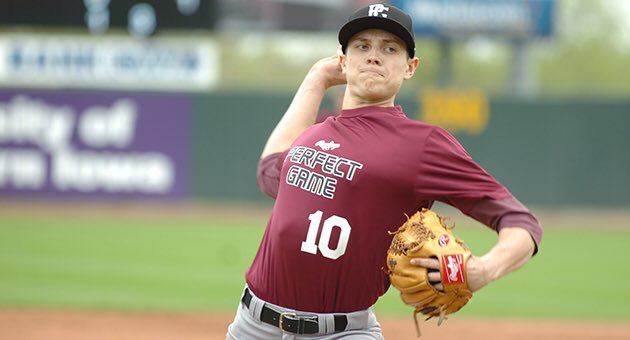 Ben Probst
#3 Mason City (25-17 Last season, lost to Cedar Falls 4-2 in Substate)
A year ago the Mohawks didn't have a senior on the roster. Plenty of talent returns this season for Troy Rood. Seniors Mac Skogen (.367, 20 RBI, 19 SB), Hunter Dingman (.380, 2 HR, 28 RBI) Carson Parker (.331, 1 HR, 18 RBI, 21 SB), Weston Schultz (.301, 1 HR 27 RBI, 9 SB) and Trey Wiegmann (.291, 1 HR, 33 RBI). Zach Hendrickson (5-4, 3.02, 50 K/27BB) and Kyle Lang (6-2, 1.81, 30 K/14BB) expect to anchor a deep staff. Expect the Mohawks to be a tough out this season and have a chance to make a run to the state tournament.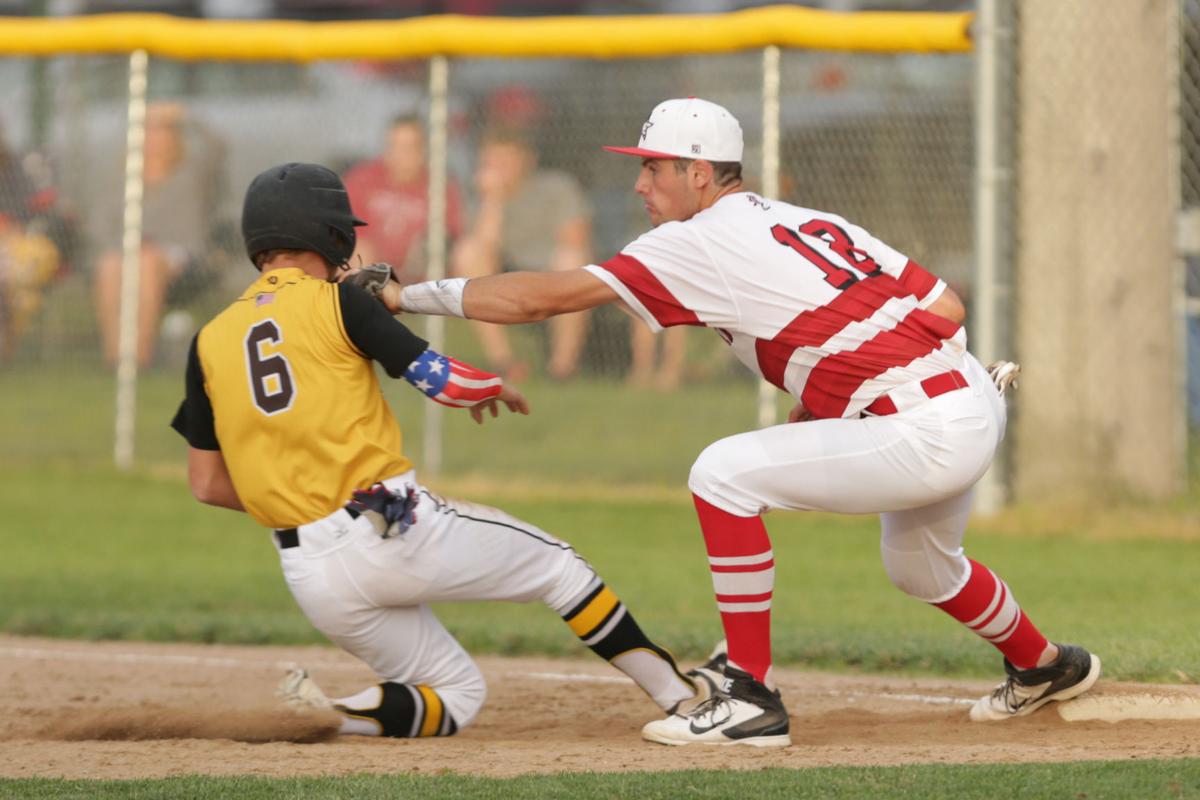 Hunter Dingman from the Globe Gazette
#4 Urbandale (29-11 Last season, lost to Des Moines Roosevelt 11-3 in State Tournament)
One of the top programs year in and year out is the J-Hawks. Jeremy Heinen has done a good job replacing legendary head coach Denny Barton and brings back two-way player Brock Skoog, Nate Stolze, Michael Van Riessen and Carter Troncin. The pitching is expected to be solid once again this season, the question is if the bats will be able to generate enough offense to compete with Johnston and Dowling at the top of the division.
 From Des Moines Register
#5 Marshalltown (21-20 Last season, lost to Cedar Falls 2-1 in Substate)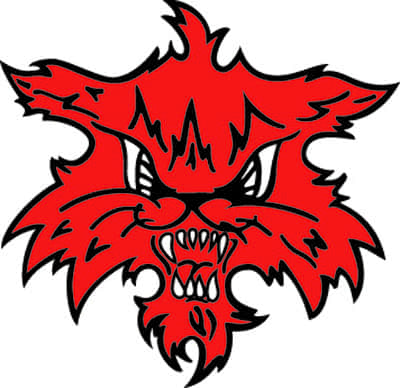 A young group made some strides last season and have a chance to make a run this year. Juniors Kody Ricken (.354, 4 HR, 25 RBI) and Nate Vance (.325, 15 RBI, 21 SB) along with sophomore Dru Dobbins (.337, 1 HR, 23 RBI) will lead the offense. Vance is also the top returning pitcher for the Bobcats (6-2, 2.12, 37 K/17 BB). The division will be much tougher for Marshalltown this season, but they'll have talent to compete.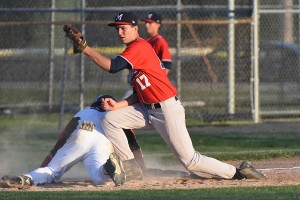 #6 Fort Dodge (20-23 Last season, Lost to Johnston 8-1 in Substate)
The Dodgers lose a lot from last season with a solid group of seniors. Sophomore Drake Miller (.333, 19 RBI) and junior Damond Lockner (.282, 1 HR, 19 RBI, 7 SB) are back and look to lead Fort Dodge. The pitching staff has plenty of questions as well. This is not the division to play in when you're in the midst of a rebuild.
http://martytirrell.com/wp-content/uploads/2017/05/Dreyer.jpg
200
150
Trent Condon
http://martytirrell.com/wp-content/uploads/2017/08/martytirrell_logo.png
Trent Condon
2017-05-19 13:37:12
2017-05-19 13:37:12
2017 CIML Baseball Preview - Iowa Division